Welcome to Suave Fuerza
Suave Fuerza promotes the principles of humility, respect and authenticity in a martial arts and yoga environment. Our intention is to create safe space for honest inquiry, dedicated practice, and genuine community. We began in 2013 as a martial arts and yoga school in the ancient South American city of Cusco, Peru.
We are now expanding globally through classes, workshops and retreats. Offering the disciplines of Systema (Russian Martial Art), Brazilian jiujitsu, and yoga, we focus on increasing awareness and wellbeing through mind-body connection, the integration of movement and breath, and functional whole body health.
FIND OUT MORE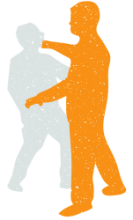 SYSTEMA
Systema is a non-competitive martial art based on ancient Russian training methods that evolved into the practices of the Spetznaz Russian Special Forces. It combines intuitive combat with breath work and techniques to better understand one's self and release fear.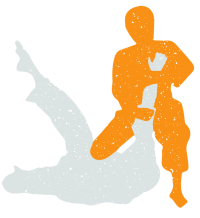 JIUJITSU
Brazilian Jiujitsu is a grappling art that teaches you how to leverage your own body regardless of your size or weight. It can be adapted to any body type and will improve your physical health and mobility, as well as your ability to focus.
YOGA
Yoga is an awareness-based practice that primarily combines movement, breath techniques and meditation. Through a regular yoga practice, we can improve not only our physical body but also increase our mental and emotional wellbeing. 
INTERESTED IN JOINING THE SUAVE FUERZA BJJ COMMUNITY IN CUSCO, PERU? 
At 3300 metres above sea level, the high altitude makes it a unique location for Brazilian Jiujitsu training. Join our easygoing and unpretentious community of BJJ enthusiasts. All levels are welcome! HIGH-ALTITUDE JIU-JITSU RETREAT
CUSCO, PERU - OCTOBER 18-27, 2019
Your adventure awaits! Spaces are limited.
RESERVE MY SPOT!